Shopping Cart
Your Cart is Empty
There was an error with PayPal
Click here to try again
Thank you for your business!
You should be receiving an order confirmation from Paypal shortly.
Exit Shopping Cart
Back on line…. In this update up will just touch on the places we have been.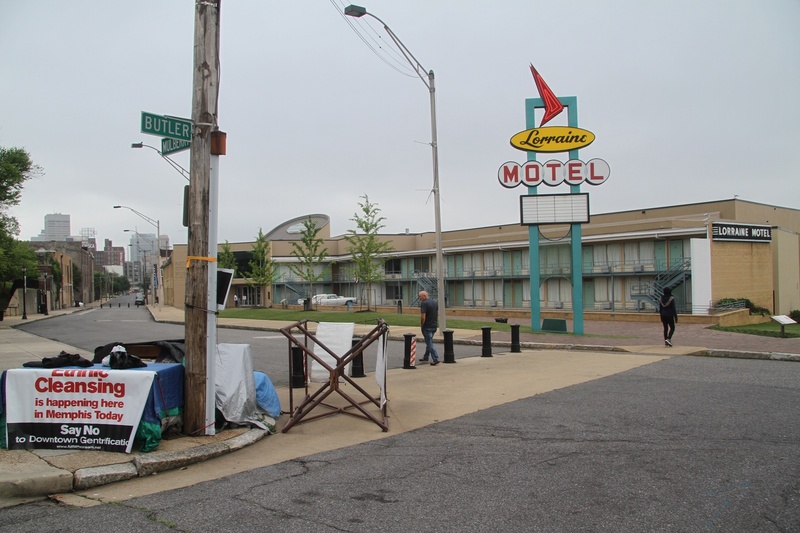 Still in Memphis, we stopped at Lorraine Hotel, the spot where Martin Luther King Jr. was shot dead on April 4th 1968. Next, we also stopped by the Blues Hall of Fame which was not far from Lorraine Hotel. This is certainly the old side of...
Read Full Post »
It was a couple of weeks ago that we got a devastating phone call from Dr. Micheal in the Aitong clinic, Kenya.  He informed us that the portable ultrasound and portable dental unit that was donated to the clinic in August,  had been  stolen. 
Naturally we,  like him,  was heartbroken to think that these important pieces of equipment were gone.   He seemed to think it may of been an inside job,  and naturally had the police to investigate ...
Read Full Post »
Hello once again.  It seems we have to make a change of plans for this year.
As you were aware, we were planning on taking a shipping container  over to Kenya this year, filled with medical equipment.      We recently managed to speak with the person who did the same thing last year,  and he informed us of the 'extra costs' and troubles involved.   What we thought was going to cost us about $5000-, will blow out to $10,000, maybe even mo...
Read Full Post »
We hope everyone was able to share a happy Christmas,  and now with 2013 upon us,  our wish is that each and every one of you will find a fulfulling & positive new year.
Latest news from Kenya is that  we finally have the solar hooked up correctly at the Aitong clinic now and all working as it should. Also Samsons new control charger is  installed which means he can again have full lighting and charge his laptop.  Thank you Rono for your great...
Read Full Post »
Hello everyone, just a quick up-date to say Bob has finally ended his time at Bangladesh. I know it was sad for him to say good bye to all the good friends and people he met there, so we can only hope that we all stay in touch, and thankyou all for making him so welcome.
On the Kenyan scene. We have been disappointed of late to hear that the solar work we had done by our original solar team (Think solarTechinic) have let us down terribly. It explains why the batteries have not been last...
Read Full Post »
                  4 weeks after our return from Kenya i received a text message  at 5:30 in the morning,  from Dr. Michael stating:      "I am the happiest man in the world,  I am so excited i cant sleep".
On further messages we learnt that a young maasai woman came in to the hospital, being 7 months pregant with her first child. With her, was the enterouge o...
Read Full Post »
Wow... What a trip. It was lots of hard work.... but we made A LOT of people happy!!!!!!     Think management here is bad... it took us 7 hours and lots of 'running' between offices spread over a kilometer, just to get our 3 medical boxes out of the airport.  BUT.   i just wish you all could of been there to see the faces of those people and doctors as they come to realise the donations they were receiving.    It was like watc...
Read Full Post »
The good news just keeps on coming.......  in our struggle to track down the correct globe for the Zeiss standard 16 microscope that was donated back in 2008,   Healthscope, (formerly known as Gribbles)  was helpful yet again..... not just in trying to find a globe for us,...(which we are still working on)   but.....  they also donated yet another microscope which will be on it's way to Kenya with us in July.
Some times the generousity of other people ...
Read Full Post »
Are we excited????.....  you bet your buns we are!!!!!!!!!!!!!
We have been fortunate enough to secure a portable ultrasound, donated by the Strathalbyn Vet. clinic.   What a great donation,  I know all the doctors and the patients  in Aitong  and surrounding district  will be  extremely happy to have that facility in their own hospital.     MANY  THANKS  TO  STRATHALBYN  VET  CLINIC.
Also, we...
Read Full Post »
For those of you who are not fluent in computer sites ect, (like me)  i have just learnt that if you open a page, like this one,  and scroll right down to the bottom,  you will see a small red and white symbol with the letters RSS.
By clicking that button,  i think it means that if and when i make a up-date in that page of my website,  you will be notified to your computer, instead of having to go on line to check if i have done anything new.  ...
Read Full Post »
/