Shopping Cart
Your Cart is Empty
There was an error with PayPal
Click here to try again
Thank you for your business!
You should be receiving an order confirmation from Paypal shortly.
Exit Shopping Cart
Yep,  sounds like a lot of travel, but some of these states were crossed within a day or two. I will try to give you the short, quick  version.

Thinking we were now finished with the snow, we were wrong, and driving out of south Dakato we found ourselves in a full blown blizzard. Not a lot of fun but we got there.  We did not spend long in Colarado and bypassed Denver all together. but,  we did find the s...
Read Full Post »
What a great couple of days. We went to the south Dakota air & Space museum which had heaps of planes, a rocket, and so much more to learn about. Next, we found Fort Hayes, which has the 2 original buildings made for the Dances with Wolves Movie.  The actual filming was done about 13 miles up the road, in the Black Hills, BadLands, which is lovely rolling hills, which we immediately reconised from the movie. The 2 buildings were finally moved back to this area, and in the summer mont...
Read Full Post »
Well, since we last wrote we have spent 4 or 5 days in Yellowstone National Park….. and we found BEARS!!! YAYYYYYY!! More about that later.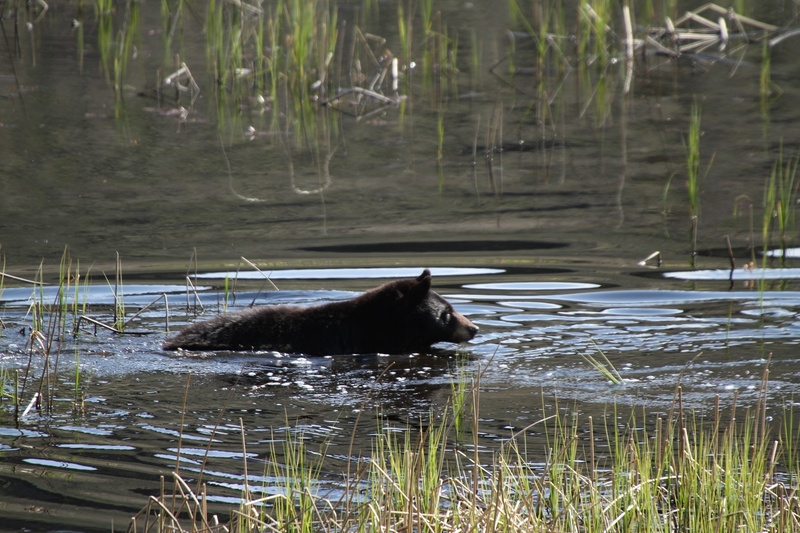 You know, I can't believe how much the scenery changes in one day. In the past week, we have gone from UTAH, to IDAHO, to MONTANA, to WYOMING and now currently just go...
Read Full Post »
/