Shopping Cart
Your Cart is Empty
There was an error with PayPal
Click here to try again
Thank you for your business!
You should be receiving an order confirmation from Paypal shortly.
Exit Shopping Cart
| | |
| --- | --- |
| Posted on January 19, 2015 at 1:10 AM | |
Yayyyy,  23rd of December,  and there was our Venessa waiting for us at the airport. What a lovely welcome.         Next day it was time to meet Charlie Grace and Ella.  You can imagine how special THAT  was.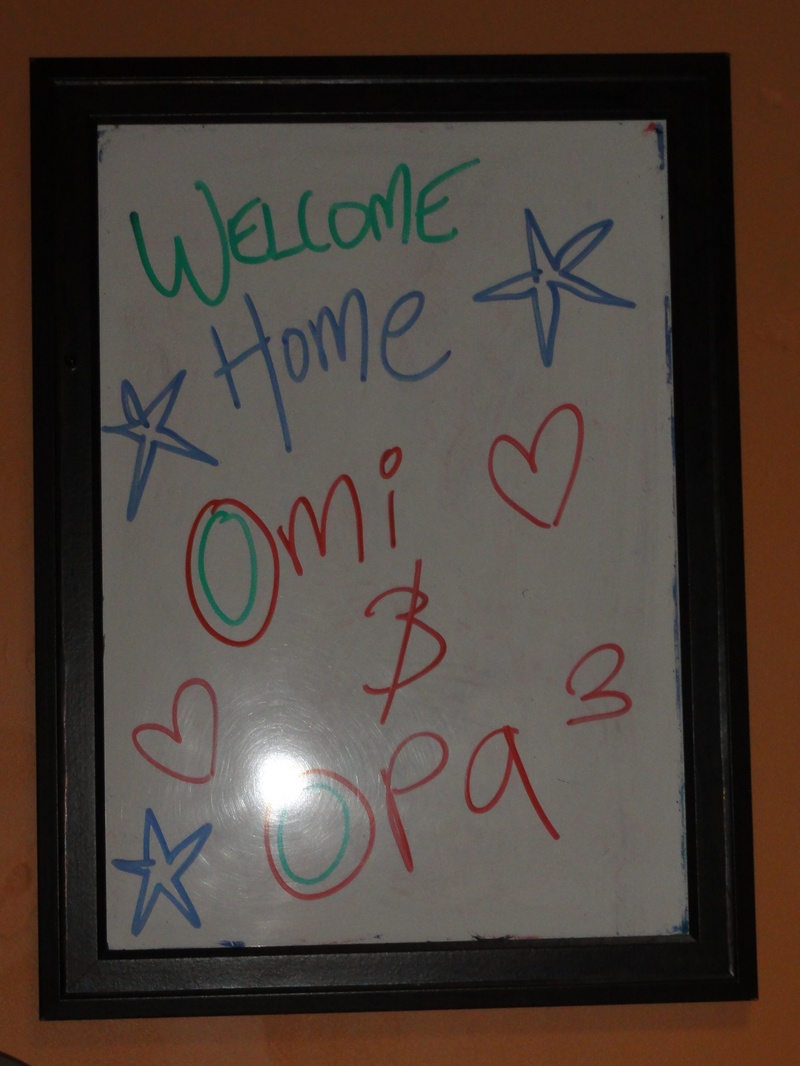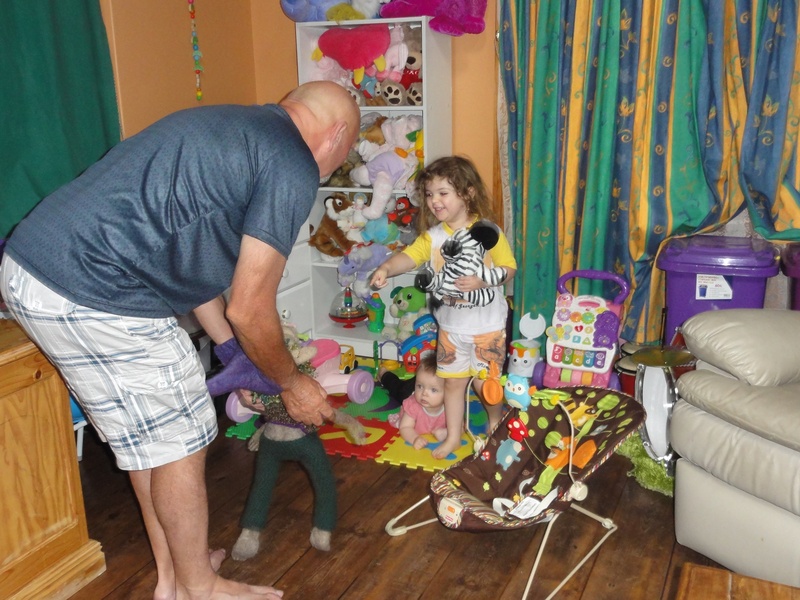 To keep this page short, and you all up-to-date, i will give you the summary of our first  month home.
The first first days were very busy xmas shopping, and visiting a couple of people who we were eager to catch up with, including Gail.   Xmas day was spent home with "Ness, Jamie and the girls,  next day visiting my sisters Lynette and Bev,  then off to the Couches Beach near Warooka on the penisular to spend a few days with Bobs brother Bruno and other friends at Dudleys beach house.
Straight from Warooka we drove 2 and a half days to reach Nathan and Ina's house in Brisbane, Queensland.  On the way, we stopped over night at the Palace Hotel in Broken Hill.  This hotel is reknown for it's wall to wall to ceiling paintings throughout the hotel,... and it was also made famous with the filming of Priceilla, Queen of the desert being partically filmed here also.
  Onward to Queensland and we arrived at Nat & Inas place on the 5th January; we had agreed to stay at their place for all of January so we could help out before and after the birth if need be.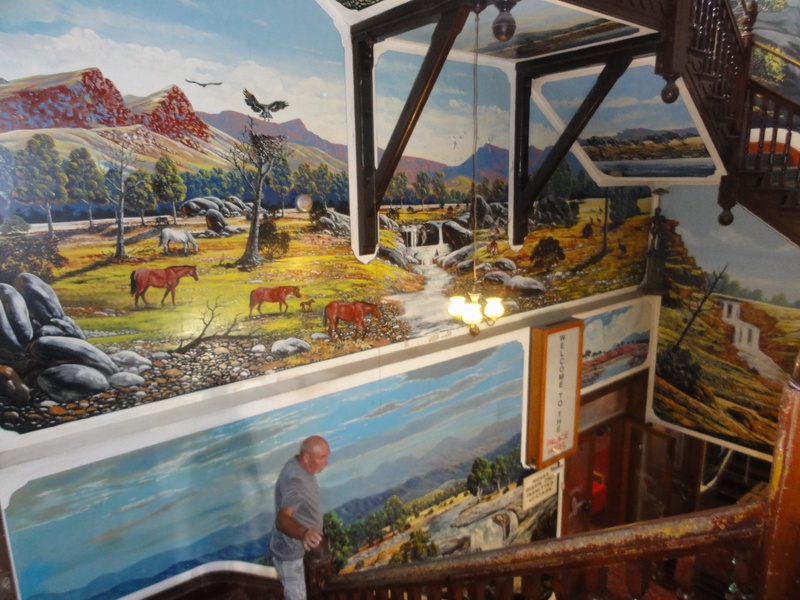 Around a week later,  on the 12th of January,  it was a day of MIXED  EMOTIONS.
At 5.50am  Nat and Ina woke us to tell us they were heading off to the hospital for the birth of their baby.                     
Around 20 min later, we got the phone call to say that my sister Lynette had passed away.  (Lyn had been battling with cancer for a couple of years and we knew time was short,  hence the importance of seeing her when we did.    We were extremely grateful that she was still with us when we returned from Africa and that we had the chance to say our goodbyes to her).

3hours later,  Jye was born.   A healthy 6lb 12oz baby boy who was now going to change the  lives of Nathan and Ina forever.    The baby was born at 9.30am  and by 5pm,  same day,  mother, father and baby were all home telling us all about it. WOW....  not like it use to be!!!!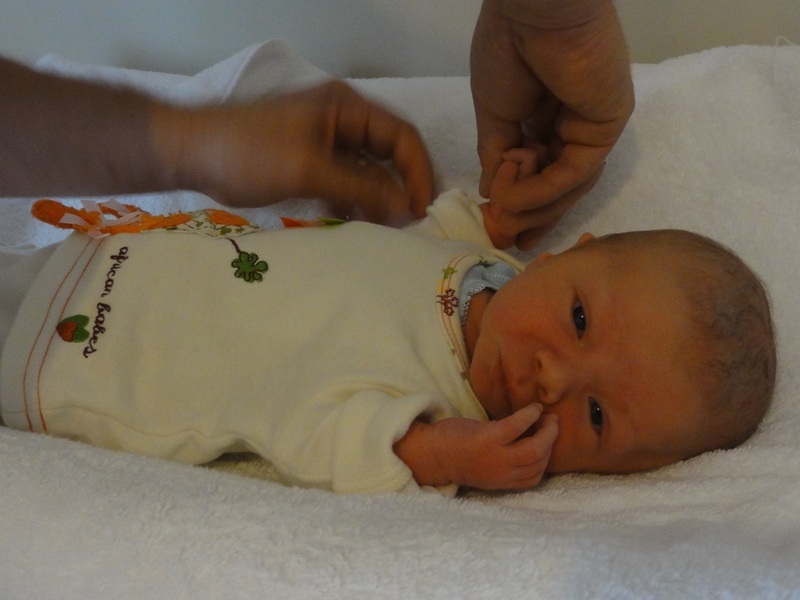 Couple of days later we took a flight back to Adelaide for Lynettes funeral, staying 3 nights, then back to  Brisbane again.   Jye was born exactly 2 weeks before his daddys birthday, which is on Australia Day, (26th),  so there will be a good celebration on this Australia Day,  especially as Venessa is also coming up To Brisbane with her daughter Charlie ,  so they  can all meet both  the new additions.
Good news came yesterday, (18th),  with pics of our little camper back in South  Africa being steamed cleaned and loaded into it's shipping container, ready to leave possibly last night or today.  Generally it takes around 5 weeks to arrive, so we should have our "Office'  back with us somewhere around late Feb.  yahoo!!!!! we miss you Office.!!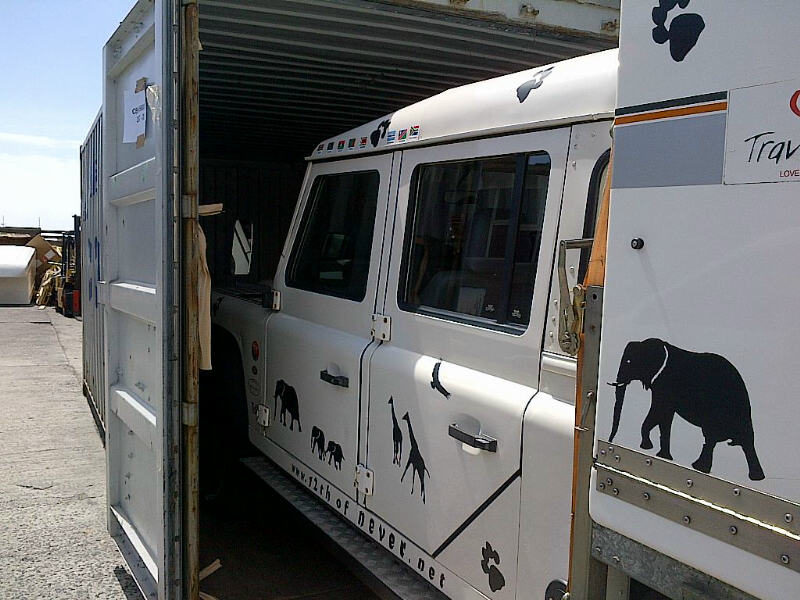 On 29th January, we will make the 2 and half day drive back home where we shall be for all of February and March.    We really need to do some homework on the next part of our adventure, so so far,  tickets are booked and that is all that is done.   We would like to buy a small camper  when we arrive in L.A. so we can drive ourselves across America. Guess we also need to have a BASIC  plan of action as to where we really want to go, and what parts we will miss.... and then of-course,  same thing applies for UK and Europe.... so i guess we better get our heads down and concetrate on what we are doing.
I wont babble on here,  i'll just put a few photos in the gallery and say bye for now.
cheers everyone.!!

Categories: Home in Australia. Jan - March 2015
/